This is the area we're talking about centered around Escalante UT:
What could we do once we got there? Well we could hike into some cute, short slot canyons like this one called Peekaboo Gulch: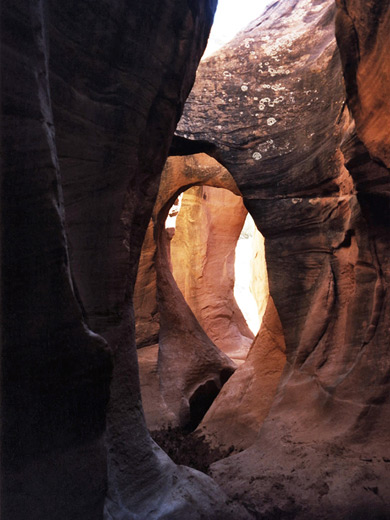 Lots of slot canyons described here around the Escalante River or near Capitol Reef Park. More information here. Some of these hikes would be several hours, some only a few hours. Our base camp would probably be a motel near Escalante. That can be decided later.
Average weather conditions for Escalante.
Another possibility is to do a more technical version of canyon exploring called canyoneering.
"A more extreme offshoot of simple canyon hiking, canyoneering is a multiskill sport that combines climbing, rappelling and swimming to descend steep slot canyons -- the narrow gorges in mesas, sometimes a yard wide and several hundred feet deep and often filled with frigid runoff."
A video of this canyoneering
It would be good to get a guide to do some of the more adventurous slots and/or to do some canyoneering. A photo of one of the more famous canyoneering canyons from this article: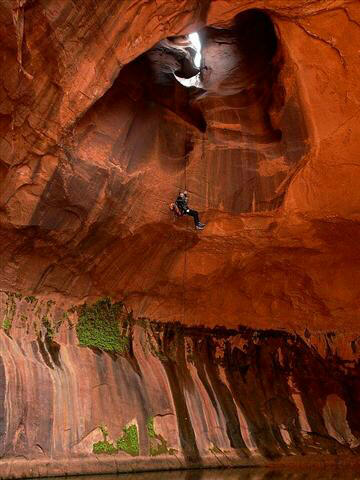 Many choices available including someone our friend who manages the Salt Lake City REI store knows. There is even a 3 day course on technical canyoneering.
Who –only fun people will be invited
When – after the middle of September
Where – fly into Salt Lake or Las Vegas
How Much - TBD